Green.Org sits down with Spy Motorcycles, the founders of the electric motorcycle company dubbed "The Tesla of Motorcycles". Based in San Diego, California, Spy Motorcycles wanted to solve a few problems in the transportation world.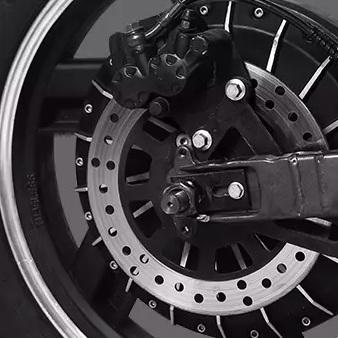 First they noticed the obvious trend that everything is shifting to electric. From cars, to helicopters, to bikes, to busses, the world is clearly moving electric. Second, they realized that the majority of car rides are less than six miles long. Realizing that most people are traveling locally, they found that a car or sedan is not needed for these short trips. In places like South America and Asia, motorbikes and scooters are extremely common for trips like these, however the trend for scooters and vespas hasn't really caught on yet in America. Finally, the stigma of vespas and scooters being "not cool" caused them to want to create something that is fun, cool, and sexy. Hence, the Spy Motorcycles was born.
The Spy Motorcycles in one color. The bike can be charged with a simple wall outlet, and can reach a maximum speed of 75 miles an hour. Rather than compete with other electric motorcycle companies that tout high speeds, Spy Motorcycles wanted to create a cool electric motorcycle that not only looks good but is also safe. They saw a need for the average person living in big cities like San Francisco, New York City, London, and Los Angeles who wanted to get from one place to the next without needing to sit in traffic, find parking, or travel 150 miles per hour to get there.
Reserve Your Spy Motorcycle Today