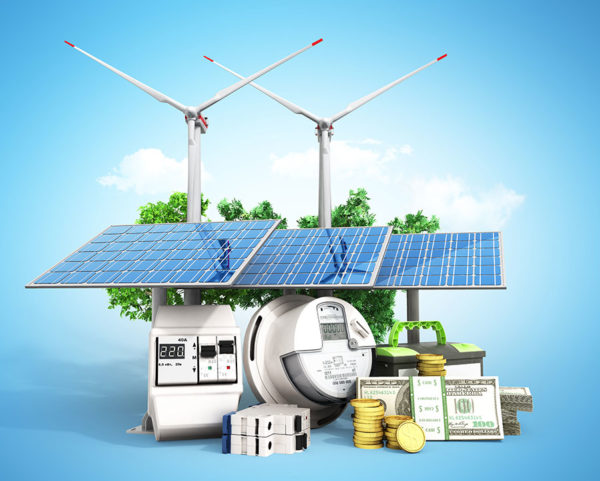 Brian Maillet, founder and CEO of Renewable Energy Evolution, joins Green.org, to share how he develops renewable energy for private and public clients.
Brian, tell us a little bit about you and your background:
I have a total of 20 years of experience in originating and managing renewable energy projects for private and public clients. My vision is forged in a philosophical belief that fosters team creativity and delivery of positive results. I have established an energy efficiency/on-site generation 'cross-pollination model' with financial stakeholders from across the globe. My expertise is based on an understanding of commodity pricing and how to achieve desired financial objectives.
To date, I have been a key stakeholder in over 2GW of renewable energy projects, a majority of which have been in solar energy generation projects. My current primary focus is the development of solar and battery storage projects in the Midwest. Prior to REE, I held leadership and director positions for national solar Environmental, Procurement, and Construction (EPC) and solar Development companies. The majority of my career development was at Arcadis, where I reached the position of Associate Vice President, Solar Program Manager for North America. I have a Bachelor of Science in Soil Engineering from Louisiana State University. I am also a certified Project Management Professional (PMP).
What is a fun fact about you?
I have traveled the globe, working on various energy endeavors, he lives in Milwaukee, with a wife, three kids, and a French Bulldog.
Why do you think climate change and sustainability is such an important topic today?
I believe such debate has been going on for many years now. It is very political, as we all know. However, we have to understand as a country that we have and continue to give tax breaks and incentives to the fossil fuel industry, while we beg for tax breaks. The fact is the climate (just like our politics) take time to adjust; however, it seems like the climate does not want to abide by our political timeline.
What do you envision your industry looking like 10 years from now?
A more decentralized grid that supports more electronification of the Grid, and less dependence on expensive fossil fuels.
What can the average person do to make a difference?
The United States does not have an energy policy. The average person should discuss this with their representatives to help them understand how the energy economy works. It impacts everyone and is complicated, but with a national energy policy we could make a difference.
Brian, thank you for sharing more about your experience developing renewable energy projects.