Oh, you're a silver screen star dating another A-list starlet? Yawn. Want to know what we think is sexy? Saving the planet. Who cares if you're an athlete, a musician, or an influencer; if you're not making the planet a better place, GTFO. It's official – Going Green has finally put together the one list we've all been waiting for. Here it is: Going Green's Top 50 sexiest environmentalists.
The team at Going Green thought long and hard about what we think is "sexy" in 2021, and we came to the conclusion that the people who work hard to eliminate carbon emissions, reduce single use plastic, and encourage sustainable lifestyles get the blood flowing much more than someone with abs, a PR team, and perfect teeth.
That's right people – we're redefining sexy for 2021. To us, sexy transcends the physical. We want to date someone who has goals, ambitions, and thinks bigger than how many likes their latest Instagram post received.
Sure, there's a celeb or two on here, but don't let that get you jaded. We stayed up all night thinking until we came up with our final list. Let's dive right into the sexiest environmentalists of 2021.
50. Leonardo DiCaprio
This up and coming actor just barely made the list, but we thought we'd give Leonardo DiCaprio, or Leon as we like to call him, one last chance to shine on the tail end of his 15-minutes of fame. While he isn't the easiest to look at, we thought he deserved a spot in the top 50 because he uses his small roles in indie films as a platform to bring about Climate Change awareness. Keep up the good fight Leon! We're sure you'll get your breakout moment someday!
49. Ali Orabi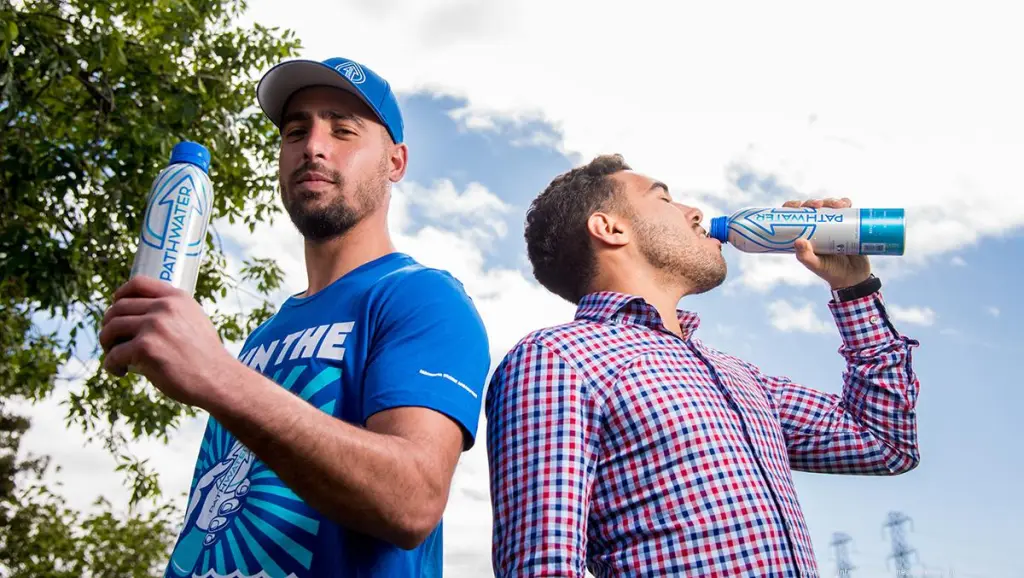 Ali Orabi is the co-founder of PATH a forward-thinking company that is looking to replace plastic water bottles in gas stations and airports around the world. We personally hate single-use plastics, so when someone comes up with a reasonable solution to eliminate overconsumption, we get really excited. Ali's had some major wins recently, like getting PATH carried by some of the biggest airports in the world, and being listed on INC's 2021 fastest growing companies.
48. Rob Greenfield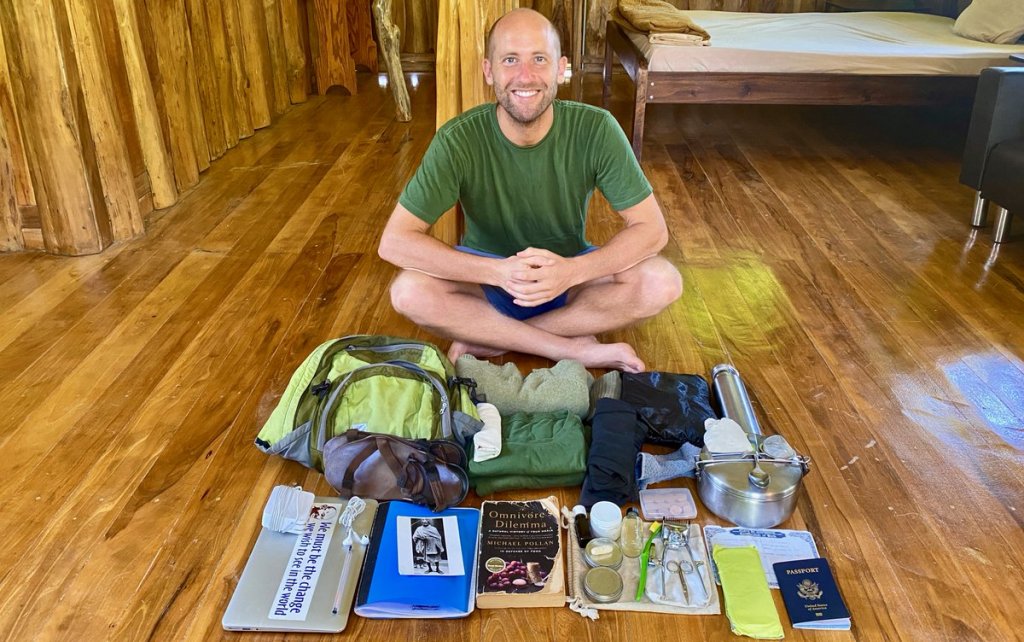 If you don't know Rob Greenfield, we suggest you do a quick Google search. You'll be happy you did. Rob Greenfield is an American adventurer, environmental activist, and entrepreneur. He has "made it his life's purpose to inspire a healthy Earth, often with attention-grabbing tactics". Rob first came on our radar when he gave a 5-minute speech in San Diego, and we've been following his journey ever since. Rob's outspoken passion for the environment and choosing a lifestyle rooted in sustainable practices has inspired us to follow in his footsteps.
47. Allie Detrio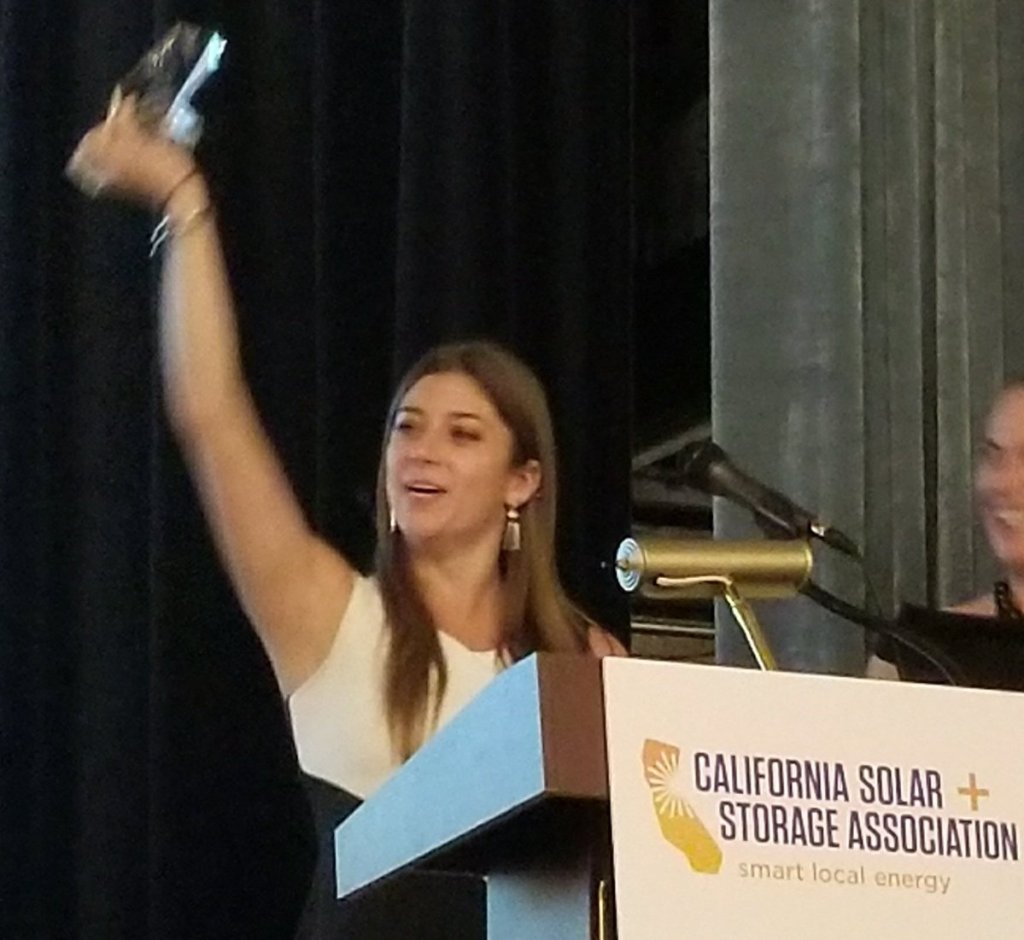 Allie Detrio's unique experience in renewable energy and sustainability has caught our attention and we realized she needed to be on this list. Allie's passion for entrepreneurship, conservation, and personal growth is something we find extremely sexy. Allie dropped some awesome knowledge about her experience in sustainability in our of our favorite podcast episodes. Be sure to take a listen.
46. Lise Kingo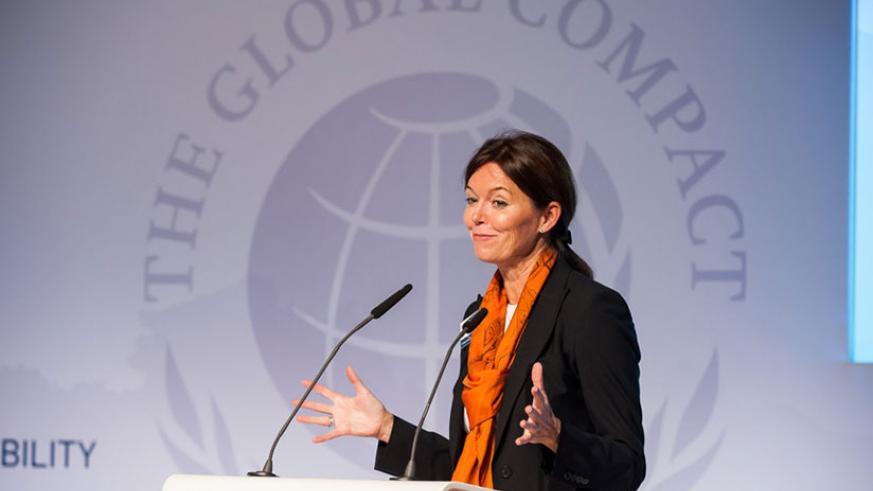 Lise Kingo is a Danish businesswoman who currently serves as Independent Board Director at Sanofi. She was previously CEO & Executive Director of the United Nations Global Compact. Lise's been crushing it in the business world; her tenure in business has been consistently marked by a dedication to social responsibility and sustainability while still achieving business goals and driving growth.
45. Mithika Mwenda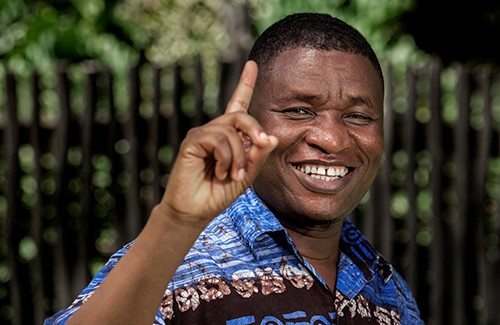 Joseph Mithika Mwenda, commonly known as Mithika Mwenda or simply Mzalendo, is the Kenyan-born co-founder of the climate change activism organisation Pan African Climate Justice Alliance. He has been on the front lines as a climate change advocate for over 10 years. Beyonce, Shakira, Prince, Fabio….when you have established yourself by one name, you officially are sexy. The team at Going Green aspires to be on that level, we hope in time for our next annual 'sexiest' list.
44. Sergio Bergman
Just in case you're unfamiliar with Sergio Bergman, prepare to be acquainted. Sergio is an Argentine rabbi, politician, pharmacist, writer, and social activist. In 2015, he was appointed as Minister in Mauricio Macri's cabinet, in the newly elevated Ministry of the Environment and Sustainable Development. Sergio does more on a day-to-day basis to help the planet than most people do in their entire lives, and for that, we thank you for all the sexy hard work you bring to the world. Look out! Rebbetzins aren't the only ones who think rabbis are sexy.
43. Neeshad Shafi
Neeshad Shafi is a Climate, Energy and Policy Expert of the Middle East. He was distinguished as one of the 'World's 100 Most Influential People in Climate Policy 2019' by Apolitical. Neeshad's work involves grassroot awareness, research, and strategy to advocate for laws and policies that create lasting environmental change, from municipal projects to national initiatives. To the team at Going Green, passion and ambition are two qualities we find extremely attractive, which is why Neeshad finds himself a place on our list.
42. Susan Stone
Susan Stone is CEO at Ubiquitous Energy, and has bold visions for the future of renewables and clean energy technology. She has been a longtime board member and investor in Ubiquitous. Prior to joining, she was the founder and CEO of Sierra Wasatch Capital, an early-stage venture capital firm, and managed early stage investing for Riverhorse Investments, Inc. Susan's been a supporter of the Going Green podcast, and recently came on to share her strategy for building a sustainable company.
41. Janice Lin
Janice Lin is the Founder and CEO of the Green Hydrogen Coalition as well as the Founder and CEO of Strategen. With over two decades of experience in clean energy strategy, market development, and corporate strategy, she's put the game in a stranglehold. Janice recently came on an episode of Going Green and dropped some serious knowledge, and for that – we think she deserves a spot on the coveted list of Going Green's Top 50 sexiest environmentalists.
40. Austin Kasso
Austin is a big supporter and friend of Going Green, and has done several guest features on the site and the podcast. We only associate with sexy people, so it's a no-brainer Austin is on this list. Austin is the Founder of the Sustainable Living Facebook Group, one of the most active Sustainability groups on the World's biggest social media platform. Austin tirelessly moderates and oversees this Facebook group, directly interacting and engaging with thousands of people on sustainability topics daily. Austin is also a serial entrepreneur, founding SStreamer, a company that helps sustainable companies make powerful audience connections.
39. Anthony Nyong
Professor Anthony Nyong, Director for Climate Change and Green Growth, was recently named among the world's "100 Most Influential People in Climate Policy". When he hears he made Going Green's 50 sexiest environmentalists list we're sure he's going to be even more excited (who wouldn't be?!) Anthony, keeping doing your thing!
If you like this list, you can support our sponsor, FCK Plastic, by buying their bracelets made from recycled Ocean Plastic.
38. Hoesung Lee
Hoesung Lee is a South Korean economist and current chair of the Intergovernmental Panel on Climate Change. He is professor in the economics of climate change, energy and sustainable development in the Graduate School of Energy, Environment, Policy & Technology at Korea University in Seoul, South Korea. Hoesung looks good in a suit (and without we're guessing), and has dedicated his life to learn and educate others about climate change. What a stud.
37. Jennifer Morgan
Jennifer Morgan took the helm of Greenpeace International in April 2016. She was formerly the Global Director of the Climate Program at the World Resources Institute. A climate activist, she has been a leader of large teams at major organisations, and her other ports of call have included the Worldwide Fund for Nature, Climate Action Network, and E3G.
36. Inna Braverman
Inna is one of the most interesting people on our list. Braverman was recognized by Wired Magazine as one of the "Females Changing the World", by Fast Company as one of the world's "Most Creative People in Business for 2020" and is the winner of the United Nations "Global Climate Action Award". Braverman was born in Ukraine on April 11, 1986, just two weeks before the Chernobyl nuclear disaster and subsequently suffered respiratory arrest due to the pollution in the region. Crushing it in spite of the odds, we're honored to have Inna be featured on our list of top 50 sexiest environmentalists.
35. Robert Stavins
Robert N. Stavins has lived a life most of us can only dream of. He really has done it all. Robert is the A.J. Meyer Professor of Energy & Economic Development, Director of Graduate Studies for the Doctoral Programs in Public Policy and in Political Economy and Government, Cochair of the MPP/MBA and MPA/ID/MBA Joint Degree Programs. He is the Director of the Harvard Environmental Economics Program and the Harvard Project on Climate Agreements. He is a Research Associate at the National Bureau of Economic Research, a University Fellow of Resources for the Future, and former Chair of the U.S. Environmental Protection Agencys Environmental Economics Advisory Board. With all of this under his belt, there's no wonder he's on the top 50 sexiest environmentalists list.
34. Tosh Dutt
Tosh is an awesome guy with a bold vision for the future of transportation. The passion for the company he founded, ChargeNet, is something we can all get behind. Keep an eye out on Tosh as he continues to pave the way (get it?) for coast to coast electric transportation. Let's face it, when we want to meet up with a significant other, we have to travel to get there, so Tosh is literally helping all of us with our love life.
33. Michael Bloomberg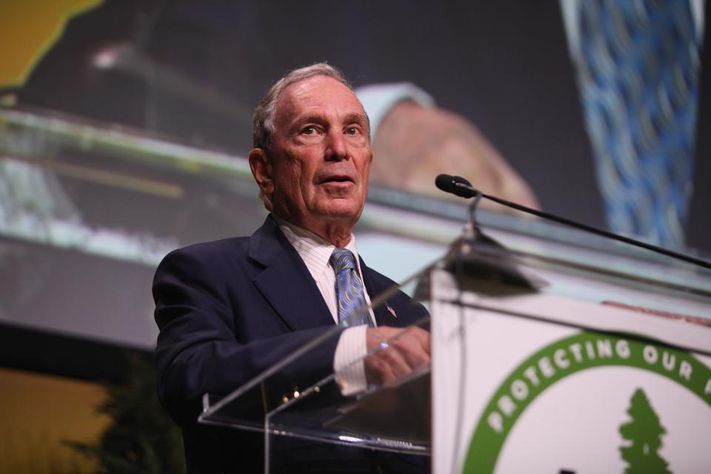 Jay-Z once said, "there's no such thing as an ugly billionaire". Frankly, we completely disagree. I can think of ten billionaires right off the bat that I wouldn't touch with my worst enemies' penis. That said, Bloomberg pretty much does it all – politics, business, philanthropy. As the Mayor of New York he pushed for a transition from fossil fuels to clean energy, but what separates him from the thousands of other sexy environmentalists? We locked him in, because we're a big fan of the Green Daily newsletter, a daily email which keeps us informed of all of the latest news and info regarding sustainability and renewable energy.
32. Jimmy Jia
We first came across Jimmy Jia when we were researching guests for the Going Green podcast, and we were immediately intrigued by his pedigree. Jimmy wears a lot of hats– author, scientist, and entrepreneur, and beefcake to name a few. Much of his work involves consulting with organizations to find economic opportunities to decarbonize within their business model. Sexy, right? Not only that, he's one of our favorite guests we've had on the podcast, dropping knowledge and having fun.
31. Phil Toussaint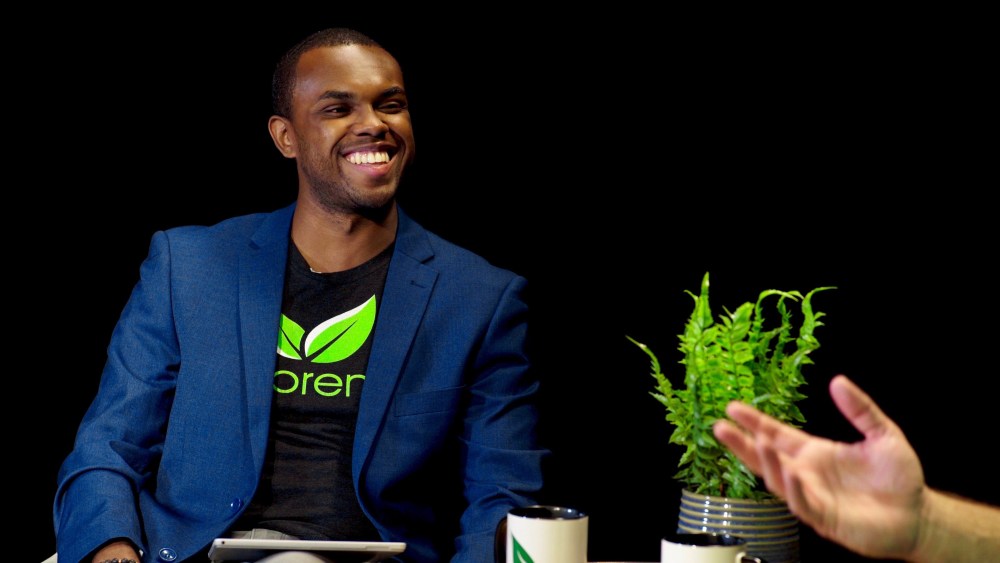 Known to the Going Green squad as the "The East Coast Lover Boy", Phil's been holding down the environmentalist/entrepreneur life in Boston, for quite some time. The only thing greener than the Celtics' logo is Phil's heart. Someone who can face the brutally cold Northeast winters and still work to combat global warming is sexy in our eyes.
30. Al Gore
Al Gore, AKA the OG sexy environmentalist, aka Big Daddy, was making environmental documentaries before it was cool. Al's been on the forefront of environmentalism for decades, and yet he still has the swagger of an 18 year old the morning after prom. If Al wasn't in a loving relationship we'd be sending him love letters written on recycled paper on the regular. In all seriousness, Al's been killing the game from politics to media to journalism to philanthropy, and that's sexy AF.
29. Phil Torres
Let's cut to the chase – Phil's a good looking dude. Biologist Phil Torres counts more than 60,000 followers on Instagram and more than 27,000 subscribers to his YouTube channel, The Jungle Diaries. His posts show him as a concerned shirtless hunk and a serious climate activist identifying jungle insects perched on his nose. Handsome, well-rounded, guy who's doing good things – what's not to love about that? If Phil keeps it up we're sure to see him break the top ten in the years to come.
28. David Attenborough
What can be said about Sir David Attenborough that hasn't already been said? I mean he truly is the voice of the environmental movement, and I can't count the number of times that beautiful baritone taught me about nature as I fell asleep after a night of crushing shots of Koskenkorva Vodka. Who else would you want whispering pillow-talk into your ear? If making a positive impact on the world is sexy, consider David the Justin Timberlake of sustainability.
27. Katharine Wilkinson
Katharine Wilkinson is just a straight up badass woman. We're big fans. She does it all – she's an author, public speaker, strategist, and educator on climate science. She is also the VP of Communication and Engagement at Project Drawdown, a climate research organization that produced the book Drawdown: The Most Comprehensive Plan Ever to Reverse Global Warming. As a media company, we like people who know how to work the crowd and draw eyeballs to their cause, and when your cause is a good one, it makes you hella sexy.
26. Kimbal Musk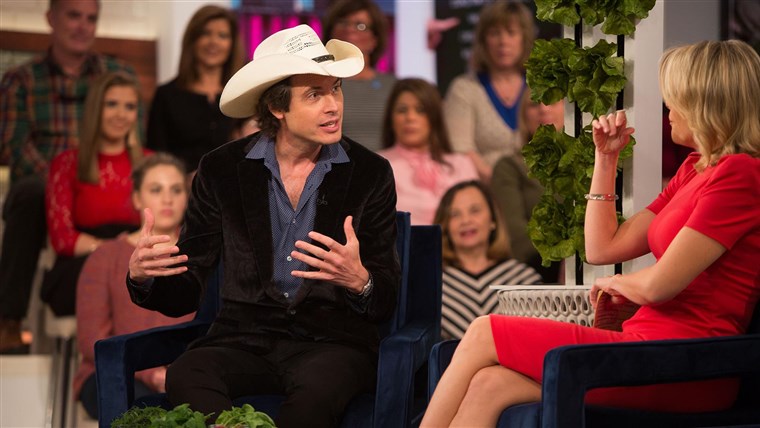 If you didn't have a poster of the cowboy hat wearing garden growing younger Musk hanging on your wall did you ever truly have a childhood? Kimbal's big smile and western charm has melted our hearts into giving him a top spot on our list. Kimbal's been casually selling his shares of Tesla to accumulate a nice little net worth, and while the amount of money a person has doesn't play a factor into our list, what he is doing with it does. Kimbal's getting down and dirty in the garden with his organization Big Green–expanding access and information about gardening around the world.
25. Jane Goodall
If there was a lifetime award of environmentalism sexiness then Jane Goodall would win it year after year. Or just once?! We don't know, we're new to the game. Jane's been a game changer for years in the environmental world and is a household name to millions. If that clout doesn't get her a top spot on this list than I don't know what will.
24. Brad Plumer
When we say Brad P. we aren't talking about Brad Pitt. There's another BP train were riding. Brad Plummer is a reporter on the New York Times's climate team. He covers climate change, energy policy and other environmental issues, with a focus on the impacts of climate change and potential solutions. In addition to being employed by perhaps the most reputable media company in the world, Brad also was a senior editor at Vox.com and a reporter at the Washington Post.
23. Dr. Gavin Schmidt
We're not going to list Gavin's accolades because frankly when we were researching him it just made us self-conscious. Gavin's the man and is crushing it on both Earth and Space. A bona fide double threat. Gavin is a climate scientist and the director of NASA's Goddard Institute for Space Studies. He gave a TED Talk called "The emergent patterns of climate change" about the big picture of climate change, and how millions of small-scale events interact to create climate change.
If you like this list, you can support our sponsor, FCK Plastic, by buying their bracelets made from recycled Ocean Plastic.
22. Nina Gualinga
Nina is probably one of the coolest people on this list. She works as an Ecuadorian environmental and indigenous rights activist. She is part of the Kichwa-speaking community, and has spent most part of her life advocating for increased environmental protections for the Ecuadorian Amazon–its inhabitant wildlife, as well as indigenous communities that depend on this ecosystem. To quote this infinitely cool passage from her Wikipedia page, "Gualinga's advocacy for indigenous and territorial rights started when an oil company with the help of Ecuadorian government military troops violently started exploiting her community's indigenous land. This intrusion led to a legal battle between the Ecuadorian government and Sarayaku community before the Inter-American Court of Human Rights, which eventually resulted to a victory for the Sarayaku community. At the age of 18, Gualinga represented the youth of Sarayaku at the final hearing of the case." We're beyond impressed.
21. Patrick Donohue
Patrick Donohue may seem like your standard clean-cut white guy, but when you get past the five o'clock shadow, the blue eyes, and the liberal cropping of chest hairs, he's much more than that. Pat's a world traveler, womanizer, author, and an intellectual. A man of many interests, if you want to have a deep life conversation over a Guinness at a hole in the wall bar in Rome, he'll know where to go, and chances are he slept with the bartender. With a passport that is tatted up more than Lil Wayne, Patrick's endless journeys are only overshadowed by his passion for writing for Going Green, and for that, we want to thank this sexy sexy man.
20. Dr. Katharine Hayhoe
Our first Canadian! Sorry PM Trudeau, maybe you'll find a spot when you stop supporting tar sand excavations. Hayhoe is an atmospheric climate scientist who also produces a YouTube series called Global Weirding, which uses cartoons to teach children about climate change and the environment. She is an expert on how to discuss climate change and gave a TED Talk titled The most important thing you can do to fight climate change: talk about it. Anyone who guzzles maple syrup, loves hockey, and educates children about climate change is a certified Fox in our book.
19. Dr. Robert Bullard
Dr. Robert Bullard, affectionately known as the father of environmental justice , is a veteran in the environmental game. He's seen it all, and has written 18 books on environmental racism and other climate topics. He was named one of 22 climate trailblazers and one of the 100 most influential people in climate policy by Apolitical. Well Robert, now you can add Top 50 Sexiest Environmentalists to your list of accolades. We're looking forward to seeing that at the top of your LinkedIn page.
18. Vic Barrett
Coming in hot and heavy, Vic is a young stallion making moves in climate change activism. After his home in New York was flooded by Hurricane Sandy, he felt inspired to take action against climate change. Vic and 20 other young people decided to sue the U.S. government for its role in the climate crisis by supporting the fossil fuel industry. The ongoing case, Juliana v. United States, is based on the belief that a safe and livable climate is a constitutional right.
17. Ludvig Scheja
We are a big fan of what Ludvig is doing with his company, TRIWA, which designs and sells watches made from recycled ocean plastic. Not only did Ludvig crush his appearance on the Going Green podcast, he's inspired many people to pursue entrepreneurship that prioritizes giving back. Ludvig's a handsome man with a passion for sustainable entrepreneurship and for that – we find him very sexy.
16. Donald Trump
Billionaire. Womanizer. Outspoken voice of the middle class. Donald Trump is none of these things, and yet it would be a disservice to leave him off this list. While he may be controversial, Donald Trump has done more for the environment than anyone else on the planet, ever. Let's just look at the facts. No, we're just kidding, we only added him on here to make you mad for a second. Gotcha!
15. Tom Steyer
Coming in right after Donald Trump is someone who would be basically his polar opposite. On paper, Tom Steyer and Donald Trump are somewhat similar, they're both billionaire entrepreneurs who made a splash in the political scene, but there's one difference. Tom Steyer isn't a complete sociopath hellbent on screwing anyone over just to make a buck. We followed Tom's political run with enthusiasm because we liked what we saw. Tom is known for founding a bank and then using that money to become a philanthropist and environmental activist on the world's biggest stage – the United States presidential campaign trail. While he didn't win, his confidence and former soccer-player bod encouraged us to keep this guy on our radar. Tom – you're doing good things, and looking good while you're doing it. It doesn't get much better than that.
14. Caroline Venza
In our eyes, one of the the sexiest things a person can do help other people. Caroline's company Mission Control communications works with renewable energy and clean tech companies around the world to help them spread their message and educate people about what is happening in every industry from Solar to Space. Caroline also came on the Going Green podcast and dropped some awesome knowledge about working in the Communications industry.
13. Dylan Welch
Devastatingly handsome. Wildly successful. Famously Humble. There's no surprise that Dylan Welch made this list, mostly because he's the CEO of Going Green and can do whatever he wants. Let's just be happy he didn't put himself at number one. Dylan founded Going Green and FCK Plastic as a way to educate people about sustainability and eliminate single use plastics in 2019. Since then he's emerged as a quadruple threat – singer, dancer, actor, captain of the US men's badminton team for the 2021 Olympics . If sustainability was a boy band, he'd be the love child of Justin Timberlake and Nick Carter.
12. Kathryn Kellogg
Kathryn Kellogg is a true Renaissance woman. Not only do we love her because she was an awesome guest on the podcast, she is doing some really big things when it comes to advocating for sustainable practice. She is Nat Geo's spokesperson for plastic-free living, and is the author of 101 Ways To Go Zero Waste. Moral of the story, she hates plastic more than most people, and that's some hatred we can truly get behind. Kathryn's a rising star in the sustainability industry, and we're excited to watch her continue to grow.
11. Andrew Beltran
Andrew is a former Marine turned environmental entrepreneur and co-founder (along with his brother) of Original Grain. Original Grain designs and sells timepieces born from a fusion of all-natural, sustainable hardwoods & stainless steel. Andrew's a good friend of the Going Green team and we've been rooting for Original Grain as well, as we're both San Diego based company's with a passion for sustainability. With Andrew's badass background in the military, combined with his passion for entrepreneurship and the environment, there's no question he's reaching the top of our list.
If you like this list, you can support our sponsor, FCK Plastic, by buying their bracelets made from recycled Ocean Plastic.
10. Pope Francis
What's sexier than a man in uniform with a direct line to the man upstairs? Those are some big shoes to fill, and you know what they say about big shoes. Pope Francis has been keeping it real when it comes to addressing climate change for years now, and we're big fans of it. If it wasn't for that whole vow of celibacy thing, we'd be addressing love letters to the Vatican on the regular. Keep doing your thing Papa F!
9. Naomi Klein
Naomi is a Canadian author, social activist, and filmmaker known for her political analyses and criticism of corporate globalization and of capitalism. She has been the Gloria Steinem Chair in Media, Culture, and Feminist Studies at Rutgers University for the last 3 years.
8. Elon Musk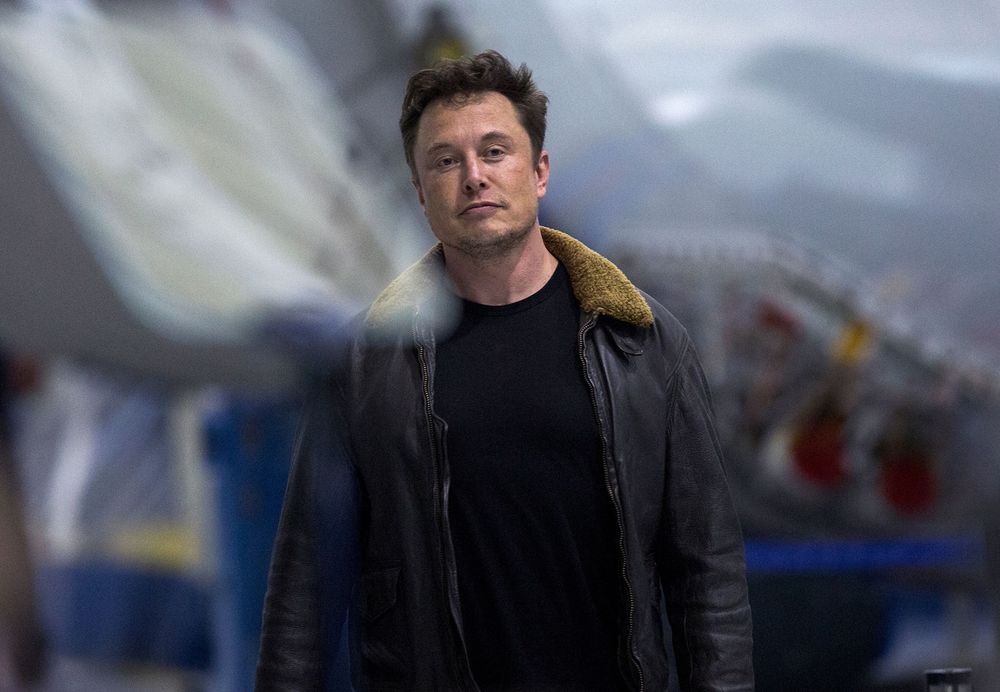 Outspoken billionaire with a mission to get humanity to mars? What's sexier then that? Elon's the man when it comes to sexy environmentalist, and the only reason he isn't higher up on the list is because we're making this ultimatum: get us to Mars and the number one spot is yours. Until then, we'll keep rooting for you and watching our Tesla stock go up.
7. Alexandria Ocasio Cortez
Dear AOC, we know you're busy changing the world from the inside, while simultaneously dealing with the Karen criticisms .We know they're trying to knock you down because you're a young, outspoken, successful woman, so all I ask this this.. "Please, call me back, I miss you. We can make it work." In all seriousness, whether you agree with her policies or not, her ability to inspire a generation of young people to get involved in politics and environmental activism is something that we deeply respect. For that reason, AOC is a sexy GOAT (greatest of all time).
6. Hap Klopp
Hap is leading this list because he was one of the forefathers of creating a business with a sustainability-minded ethos. Back when the world was burning fossil fuels just for the fun of it, and corporate suits were lighting their cigars with $100 bills, Hap started North Face with the goal of creating products could last a lifetime of intrepid adventures. Know what's sexier than a lace Victoria's Secret crotchless G-string? A 30 year old Northface jacket that has been to both the summit of Mt. Kilimanjaro and Aconcagua. Hap built a billion dollar business and did it with good intentions. If we had the choice we'd Hap and Klopp our way to the top of that mountain.
5. Jørgen Abildgaard
As Copenhagen's Executive Climate Program Director, Jørgen Abildgaard is implementing one of the most ambitious city climate action plans: He aims to make Copenhagen the first carbon neutral capital city by 2025. With initiatives in the field of energy production, transport and eco-fitting existing buildings, as well as through experimental projects in peak load capacity and Carbon Capture, Copenhagen now has a 42% reduction in carbon emissions from peak levels in 2005 .
4. Constant Tedder
Constant Tedder is an investor and social entrepreneur with over 20 years of experience in building successful companies in Europe and Asia, including Jagex, Dawn Energy and Earth.org. He is the Founder & CEO of Asia's leading co-working space: the Hive. As a philanthropist, his aim has always been to build a project of worldwide impact to highlight the impacts–both positive and negative–that humans are having on our planet.
3. Johan Rockstrom
Johan Rockström is a professor of environmental science with an emphasis in water resources and global sustainability. Rockström has been internationally recognized for his work on global sustainability issues. He helped lead an all-star team of scientists that presented the Planetary Boundaries Framework, first published in 2009.
2. Victoria Herrmann
Dr. Victoria Herrmann is the President and Managing Director of The Arctic Institute. In addition to managing the Institute and Board of Directors, she has penned numerous papers focusing on climate change, community adaptation, resilient development, and migration. Victoria has testified before the U.S. Senate, served as the Alaska Review Editor for the Fourth National Climate Assessment, contributes to The Guardian and Scientific American on climate policy, and was named one of Apolitical's '100 most influential people in climate policy worldwide' in 2019.
1. Carolina Sevilla
Carolina Sevilla is a class act. Lawyer, environmental activist, former United Nations diplomat, and founder of the 5 minute Beach Clean Up are just some of the projects she has her hand in. Based in Costa Rica, Carolina spends her days tanning in the sun in a bikini, building a worldwide social media brand, and spending a few minutes each day reminding people to pick up their fucking trash. If we were given the opportunity to build our dream girl, Carolina might just be it.
Going Greens Top 50 Sexiest Environmentalists
Well that's it people, the sexiest people on the planet all in one space. Our goal is to educate people about sustainability and inspire people who do a little bit more to help Earth. Hopefully these 50 sexy people inspired you to be a little bit more mindful when it comes to the environment.
If you like this list, you can support our sponsor, FCK Plastic, by buying their bracelets made from recycled Ocean Plastic.
If you'd like to be featured on the Going Green podcast, hosted by Dylan Welch, you can book it HERE. If you would like to set up a one on one call with Dylan, schedule it HERE.
Dylan Welch is the CEO and Host of Going Green, a podcast, website, and social media brand that highlights renewable energy, cleantech, and sustainable news.