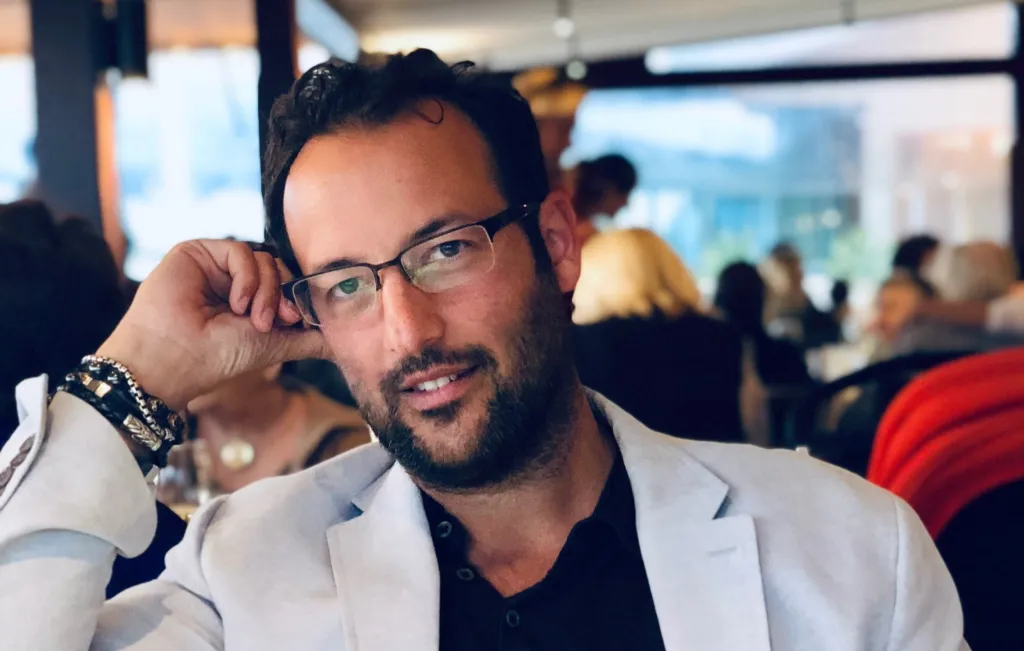 Green.org sat down with Brian Esposito, the founder of Esposito Intellectual Enterprises, to learn how he is helping businesses grow in over 25 different industries in 2023.
Who is Brian Esposito?
Ranked among the world's top 10 CEOs for 2020, 2021 & 2023, in The World CEO Rankings Awards by Adria Management, LLC, Brian J. Esposito is the founder and CEO of Esposito Intellectual Enterprises, LLC, (EIE). An award-winning serial entrepreneur and business leader, he is recently renowned for being a core part of an innovative team to build Nodle—the world's largest wireless network and ecosystem of connected devices—and as well as Turncoin,a registered SEC digital security that on a monthly basis shares 100% of thee revenue generated from its TheXchange's VirtualStaX platform to all Turncoin holders.
TurnCoin is the only revenue sharing digital security that derives its value and yield from the sale of VirtualStaX. The Xchange is the First Global Talent Exchange and a one-of-a-kind platform that set to completely reimagine and disrupt the global fan economy. Turncoin is presently sitting at just under a $15b and has the full support and investment from tremendous icons such as Drew Brees, Patrick Mahomes, Randy Jackson, David Meltzer, Luke Bryan, Von Miller, Cam Jordan, Wendell Carter, and many more to continue to be announced. For one of his early businesses, which ranked among The Fastest-Growing Private Companies by Inc. 5000 for six consecutive years. In December 2019, as well as August of 2022, he was featured in The Corporate Investment Times, the next-gen investment magazine in the Middle East. Recognized in 2020/2021 as one of the Top 100 People In RealEstate as well as in 2021/2022 recognized as one of the Top 100 Innovators and Entrepreneurs.
In 2022, he co-led the development and launch of ChainTech Labs, licensed and registered out of the DIFC in Dubai, UAE. ChainTech Labs is the holder of NFT project sensations and communities such as BAPES/BAPESCLAN, CubeX, Apiens, and Bloodlines. ChainTech Labs also developed a revolutionary NFT airlines rewards system in partnership with Etihad Airways. With over 20 years of experience in high-profile executive roles involving complex business challenges and high-stakes decisions, Brian founded Esposito Intellectual Enterprises (EIE) in New York in 2013.
Wholly owned by Brian, EIE currently consists of 95+ entities, 200+ joint ventures that have been accumulated around the world, and proudly operates in over 25 industry focuses. There is just one degree separating any industry or market that Brian may want to enter into and do business in. Brian is known for building businesses in both the public and private sectors that are based on sustainable healthy positive earnings and growth, and those businesses properly being valued at a multiplier of those net earnings. EIE is an arsenal of IP, technology, products, solutions, and services supported by exceptional management and those holdings wrapped with best in breed accounting, compliance, legal, and even private security that knows how to build value, boost balance sheets, and create real tangible returns or unlock dormant or distressed assets for stakeholders.
With a technique that he spent years perfecting, Brian connects not only the right people, but the right people at the right time. "Integrity is at the core of who we are and what we do at EIE. We strive to do good business with good people, and we turn down more business than we take for that exact foundation" he says.
What would you do with $1 Billion dollars?
Continue to do exactly what I have been doing over the last 20 years, continue to follow my dreams and passions of leaving a positive mark on this world, and helping as many people as I possibly can.
Why do you think sustainability is such an important topic today?
It's not just an important topic today, but one that has been neglected since the beginning of the industrial revolution. There is a cause and effect of every action, and the effects that humankind's leadership has caused this tremendous planet beauty & resources as well as the awful health and safety hazards of all living things is unconscionable. There is enough knowledge, wealth, experience, and movements that we as a unified society can do today that can help stop this from getting any worse.
What do you envision your industry looking like 10 years from now?
I operate in over 25 industries around the globe so the question is not aimed at any particular industry, but as a whole and the ecosystem of holdings I have created I expect our work and efforts in these current and future industries we operate in to continue to act and operate with strong morals, values, and ethics. Esposito Intellectual Enterprises model is quite different than most. It does not matter what is happening in the market or the industry as a whole that we operate in, we focus on what we can control and operate in a matter not based out of greed or ego, but from a place that there is always an opportunity, and that there is always a solution. It's up to us to find it, nurture it, and put the right team, resources, and support behind it to protect the company, it's employees, and it's stakeholders.
What can the average person do to make a difference?
Have a conscious, don't be ignorant, and take a moment to think are your actions having a negative effect on the planet or even just your local environment. It's a lifestyle, and nobody is perfect. We all get lazy, we all think that our decisions or actions aren't going to make the planet or climate any different, however if all 8 billion people thought before they acted not only would it result in a positive impact for the planet, but a positive impact on the way that you care about not only the environment, one another, and more importantly yourself. It just takes a second to think what is the effect of this purchase, this product, where and how do I throw this out, how much water should I run today, do I need all this extra "stuff", and how do I want to leave this planet for my kids, grandkids, nieces, nephews, cousins, students, etc.