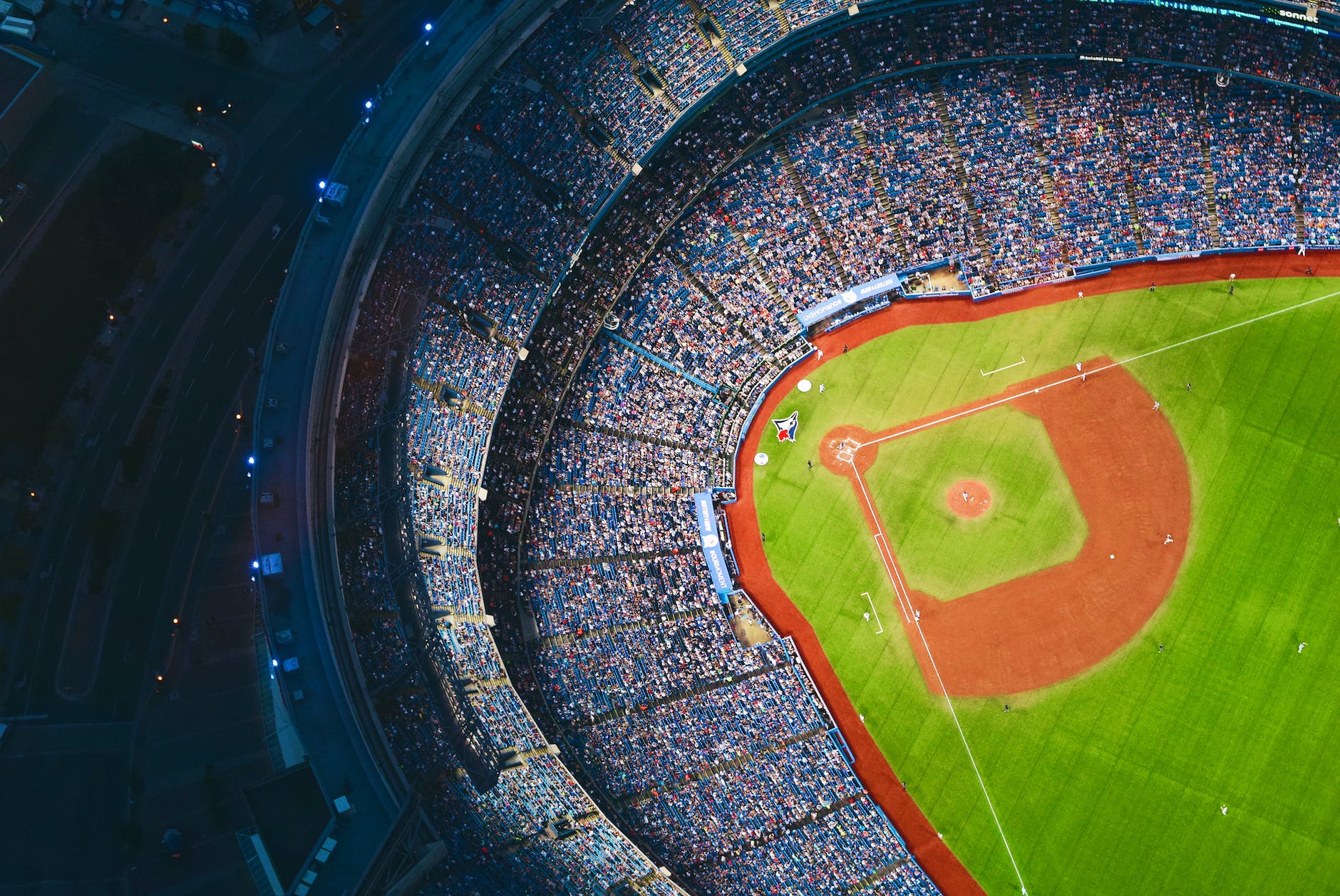 No doubt, today, many of the most popular and loved people on the planet are sportsmen and sportswomen. From popular baseball stars like Mike Trout and Mookie Betts to football stars like Cristiano Ronaldo and Lionel Messi; quite frankly, the list is endless. Nearly everyone is a fan of one sport or the other. For us, however, baseball comes first!
It's true that some fans are more passionate about a sport than others. Some of us show this passion by getting season tickets while others do so by cheering on their favorite team throughout a whole game. Then there's a whole different category of sports enthusiasts who love a sport so much that they're willing to build a business off that passion. We're talking about buying up clubs, becoming club sponsors, or, in some cases, building baseball fields. And in this article, we'll be focusing on building baseball fields. Click here to learn more about season tickets.
Many baseball lovers have built successful batting cage businesses. This allows them to not only share their passion with other baseball lovers but to also monetize it. In some sense, you could think of batting cages as the minor leagues when it comes to "spending" on the "hit and run" sport. Some baseball lovers with much deeper pockets prefer to buy or build baseball fields. Now, that's major-league stuff right there.
If you fall into this category and are looking to build one and run as a business, consider this article preliminary research. We'll do a quick dive into whether to go for artificial grass or natural grass, and the estimated cost of each.
Artificial Turf vs Natural Turf
If you're in the dilemma of choosing between these two options, you're not alone. Many owners of baseball fields and batting cages struggle with this too. However, in the recent past, artificial grass has been growing more popular. Most people go with artificial turf nowadays because they are much more affordable in terms of purchase, installation, and maintenance.
Planting natural grass is quite tasking, especially when it involves large fields. Consequentially, this is also true for synthetic turf, the larger the field, the higher the cost. The difference, however, between the two is that the latter only requires the initial upfront costs. Once installed, minimal maintenance is required to keep the turf always ready for play.
Aside from costs, another important consideration is durability. Depending on the quality you're going for, an artificial baseball turf can last for as long as 15 years before it needs to be replaced. Some even come with up to eight years of warranty! But with natural grass, a lot of damage can be done by boot spikes in just one game. There's also the most obvious maintenance routine when it comes to natural grasses, and that's trimming them.
It is also worth noting that, unlike natural turf, synthetic baseball turfs don't need fertilizer to remain lush. Their colors remain intact for years, especially those made from polyethylene and polypropylene. Finally, synthetic grasses are environmentally friendly and have a lot more positive impact on the environment than natural grasses. This is because the latter typically requires anywhere between 500,000 – 1,000,000 gallons of water or more each year.
Cost Breakdown for Artificial and Natural Turf
As mentioned earlier, the size of the field affects the total amount that goes into this aspect of the project; whether you decide to go for natural grass or synthetic grass. However, by now and based on all we've said so far, you're probably leaning more toward the man-made alternative. And it's probably the right move considering how natural grass costs a lot more in the long run.
Depending on the size of the field, the quality of the turf, logo design and customization, and choice of infill material, artificial baseball turfs may cost anywhere between $420,000 and $1,140,000 to install. This price range isn't absolute as it could go up or down depending on the regional cost differences in the construction of such projects. Visit https://www.bio-powder.com/ to learn more about turf-infill material.
The table below is a rough breakdown of the cost structure of both options.
| | | |
| --- | --- | --- |
| Baseball Field Construction Cost | Artificial Grass | Natural Grass |
| Construction costs | $420,000 – $1,140,000 | $400,000 – $820,000 |
| Annual maintenance costs | $6,000 – $10,000 | $34,000 – $87,000 |
| Utilization time/year | 2,800 hrs. x 10 yrs. = 28,000 hrs. | 800 hrs. x 10 yrs. = 8,000 hrs. |
| Cost per hour of use | $17 – $44 | $52 -$108 |
Final Thoughts
With artificial baseball turfs, one aspect is extremely crucial; and that's drainage. Drainage cost is typically included in the total cost of the project. However, if necessary, it might be a good idea to spend a little extra to ensure that it is done perfectly well. That said, you may not have to worry about this if the contractor you've hired is skilled and well-knowledgeable about the job. You might want to take your time when searching for one.